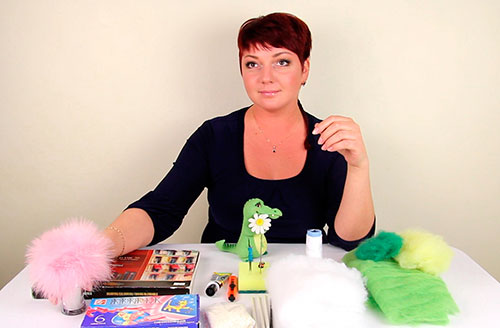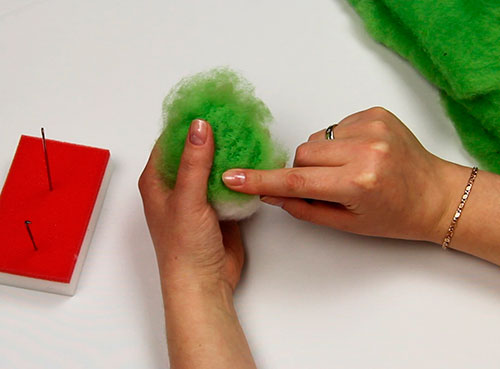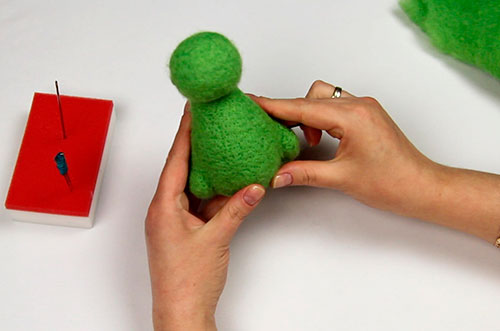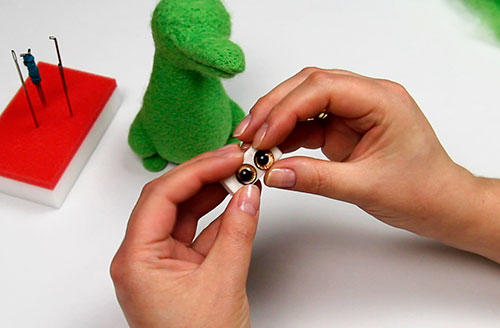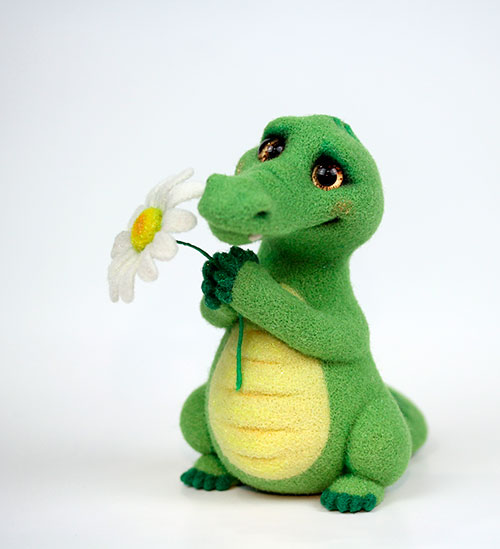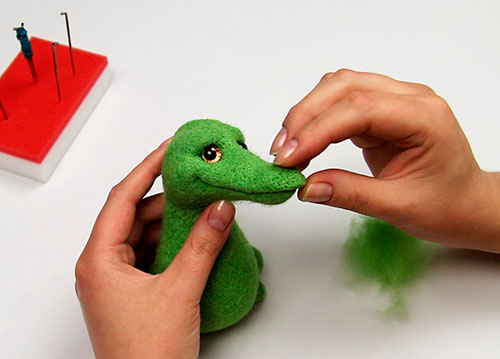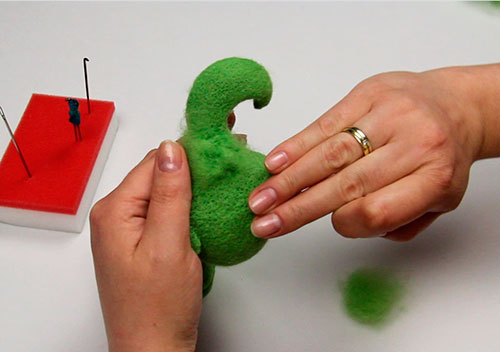 Elena Smirnova, Master Of Needle Felting

Dolls, Toys & Teddy Bears!
The First International Art Festival
You'll be able to make a tail, form some bends and create dynamics;

You'll learn to tone with a different wool color;

You will felt the fore feet;

And you'll specify the basic position for your toy;
You'll learn to work thoroughly with mimics and give your character a positive look;

You'll learn how to form your animal's chine by inserting the needle specifically;

You'll learn to finish and flatten the surface;
In this lesson we will particularly look how to felt an elegant daisy;
The most magnificent lesson. You'll learn to make shiny surface. Your toy will sparkle and shimmer;


Elena Smirnova - the course Author and Master of Needle Felting, Moscow
The secrets of creation step by step "Crocodile Archie and his Daisy"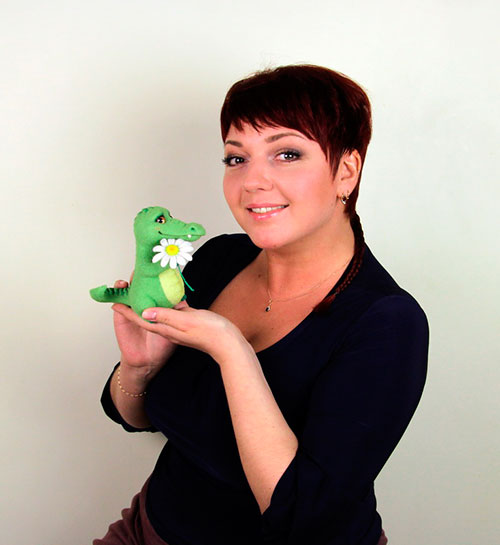 You'll learn which materials and tools you're going to need for your work;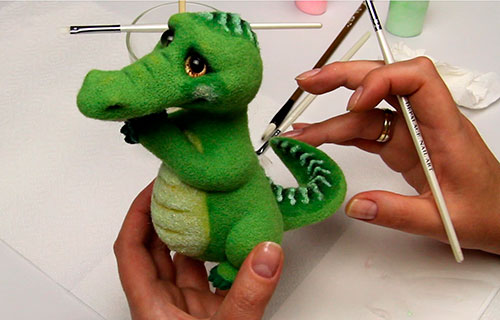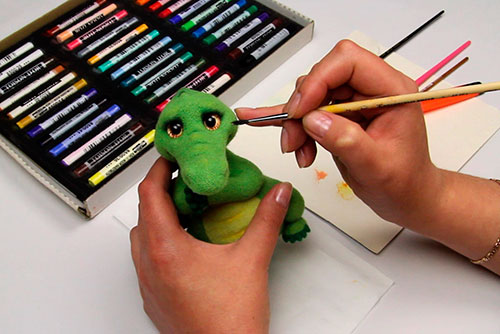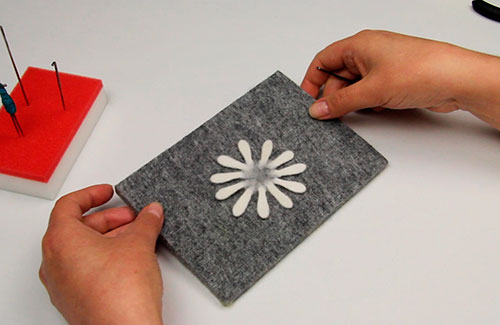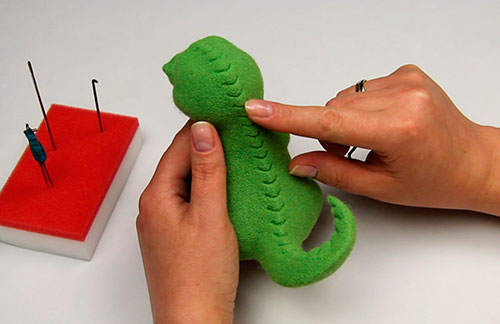 Support: info@doll-fest.com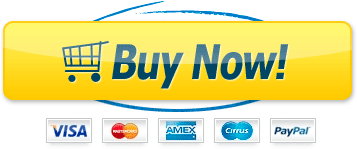 Lesson #2. Making the basic workpiece
Copyright © doll-fest.com
Previous course students' feedback
​You'll find out how to join parts and details together;

You'll create the hind feet and make the toy stand still;

You'll build up the volume of the face and begin to create facial expressions;
You'll learn how to make a sintepon workpiece;

You'll come to know how the wool should be felted on sintepon;

You'll get to learn how to felt a workpiece of a head out of wool;

You'll become aware of the mistakes to avoid;






Step-by-step video tuturial. Instant download after your payment.
Compatible with Windows & Mac. English subtitles.
Look at the creations of my students
I have been practicing making toys and sculptures from wool for many years now. Each toy is unique in its own way, has its own temper. Wool treated with love and positive is my motto!
I have been teaching masterclasses for more than 8 years for everyone who wishes to get to know the technique of volumetric felting, its cunnings and subtleties.
I am an author of 5 books devoted to felting. I provide my readers with miscellaneous workshops based on my own method, new creative ideas, new faces, and of course, communication.
I am a publicist in specialized magazine and on TV.
I am the creator of video courses 'A kitten from wool step by step' and 'Crocodile Archie and his Daisy. The secrets of creation step by step'.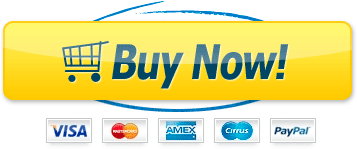 In this lesson you'll learn to shape and glue eyes in correctly;
Lesson #7 Dimensional and texture elements
Are You Still Not Agree That You Can Create The Best Crocodile In The World?

Lesson #3 Joining parts together, increasing extra volume