You will sew the body and prepare it for the mounting of all the other parts;

You will make a cute tail;
In this lesson, you will make hands with palms and fingers;
You will find out how to connect the parts of the head and sew up furs and smooth fabric;

How to fill your head to make perfect face;

How to install the attaching mechanism;





Look at the creations of my students
Are You Still Not Agree That You Can Create The Best Monkey In The World?

You will learn what tools and materials you'll need to create the monkey. You can easily find everything you need in a nearest fabric shop and will not waste time for an online shop order;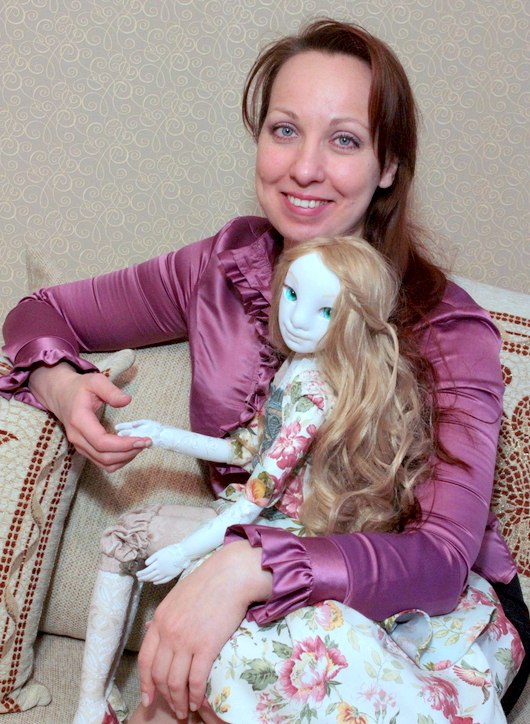 My name is Irina Tomashevskaya. I live and work in the Urals, in my hometown Kopeysk.
From early childhood I was doing something with his hands, making gifts for family, sewing clothes and curtains, but I never made toys.
I sewed my first cloth doll in early 2013. And I fell in love with this handicraft  From the very beginning I sewed toys in my own patterns. And I'm sorry that I don't have enough time to embody all my ideas.
I've made a lot of different little animals. But cloth dolls with painted faces became the greatest love for me.
Little by little, the creation of toys and teaching craftswomen became my main occupation.
I have an experience of live workshops and Internet trainings. I created several tutorials in 2015, and the doll creation courses are the most popular.
I have a few thousand subscribers in social networks.
My toys live all over Russia and in other countries.
A picture of my dolls has been published in "The Doll Master" magazine.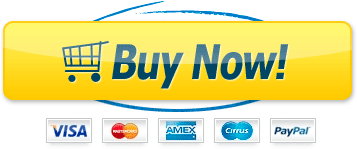 Dolls, Toys & Teddy Bears!
The First International Art Festival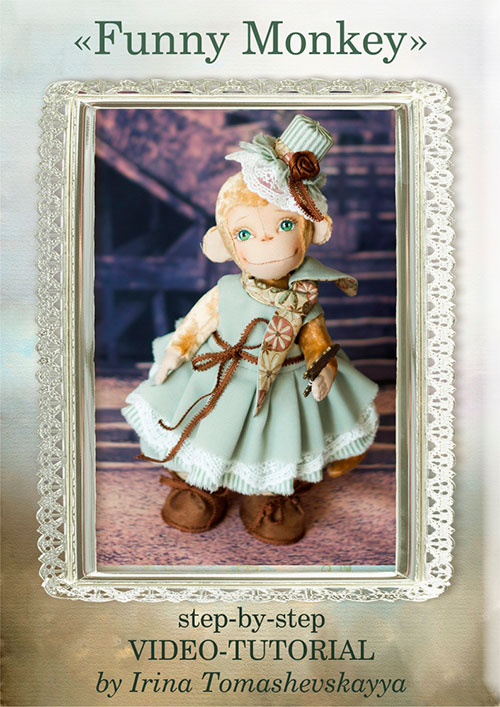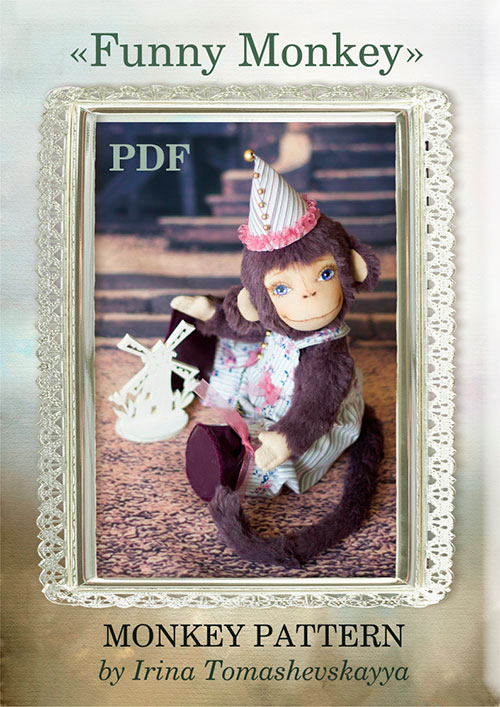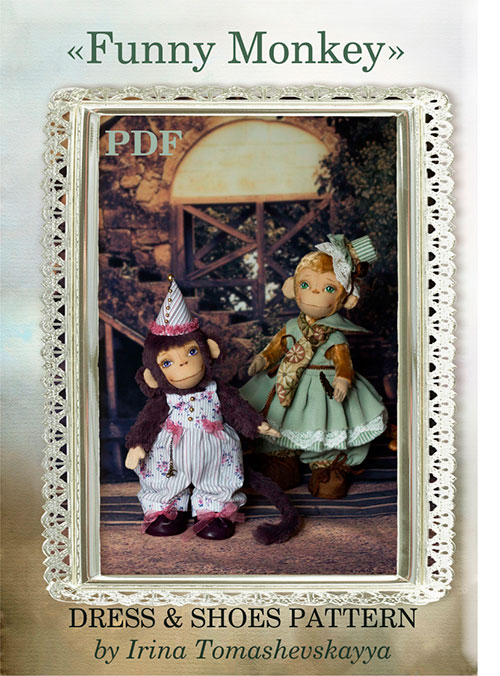 Lesson #1. Materials and tools
Webcast by Irina Tomashevskaya, Textile Dolls Designer
Step by step video course "Funny monkey"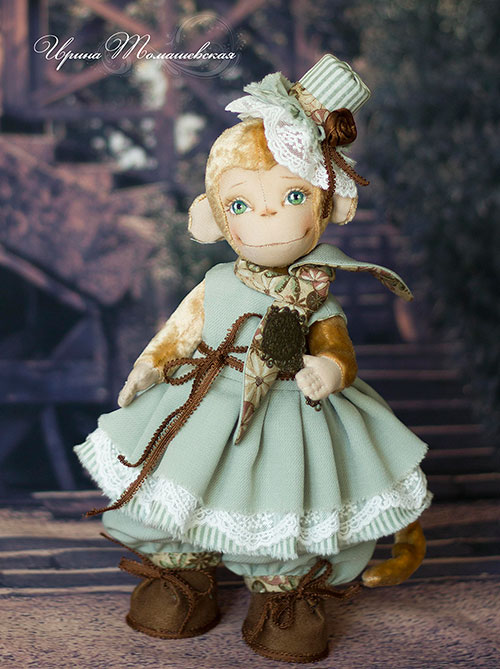 3. PDF pattern of simple but very glamorous clothes and shoes for the monkey. English language.
2. Monkey PDF pattern. English language.
1. Step-by-step video tuturial. Instant download after your payment.
Compatible with Windows & Mac. English subtitles.
Copyright © doll-fest.com
Support: info@doll-fest.com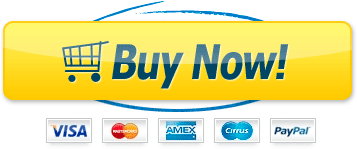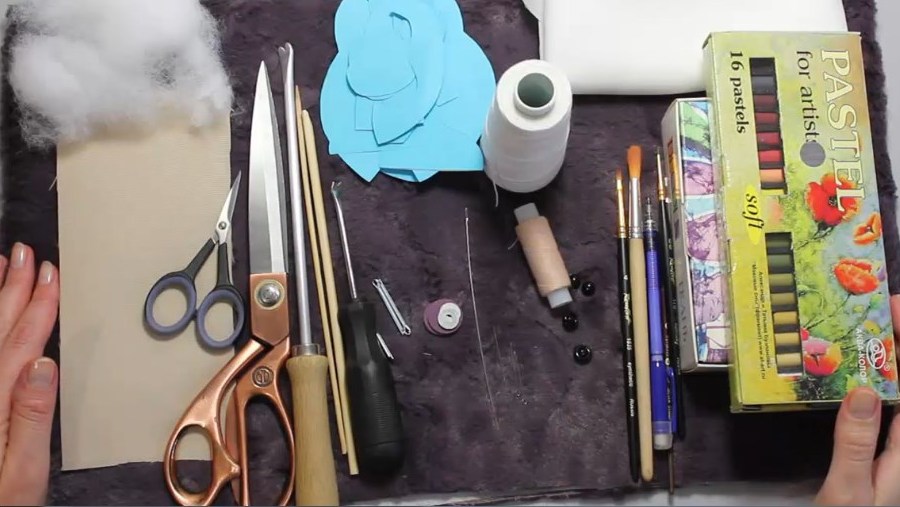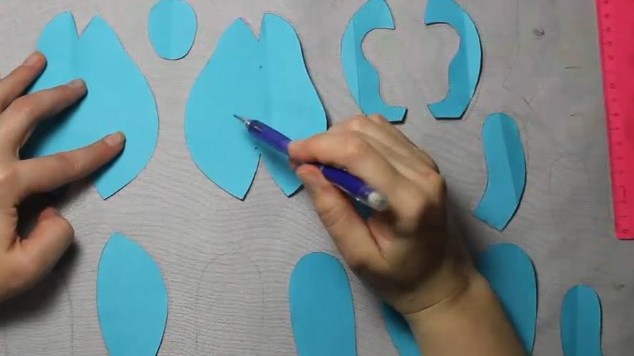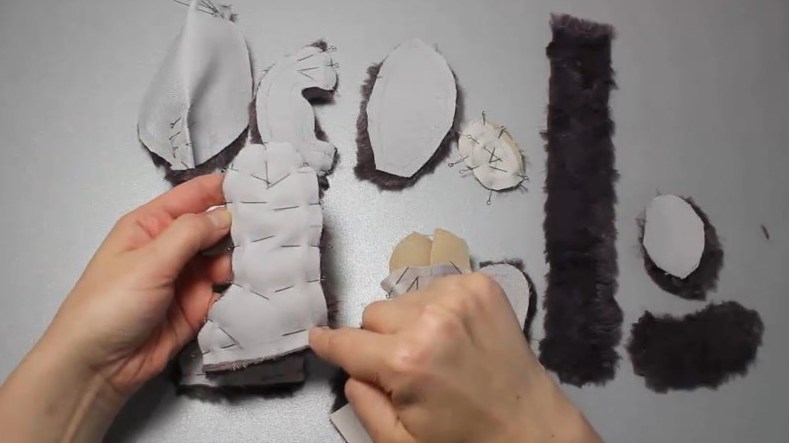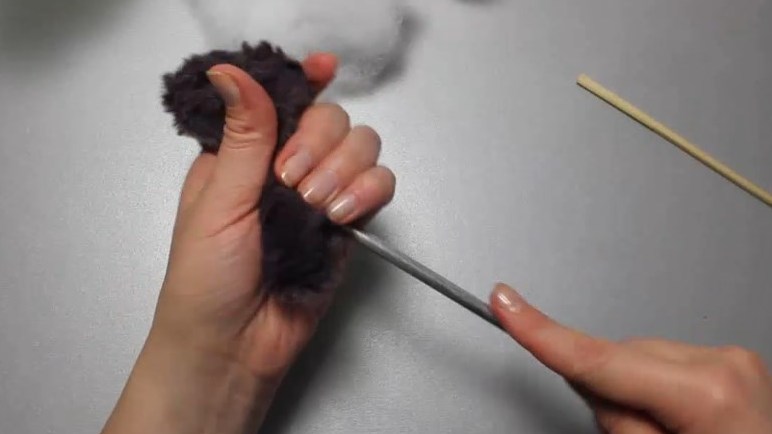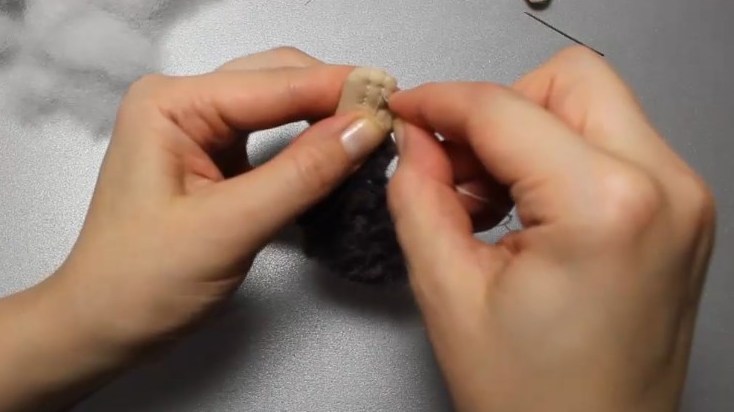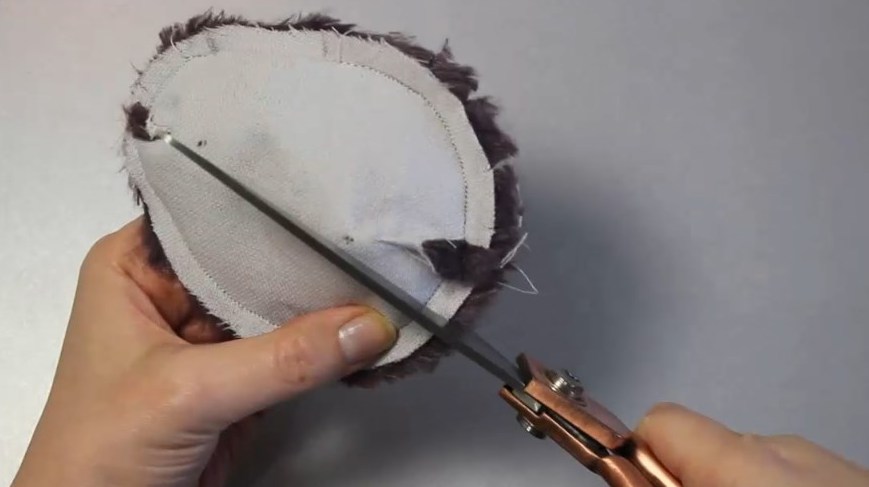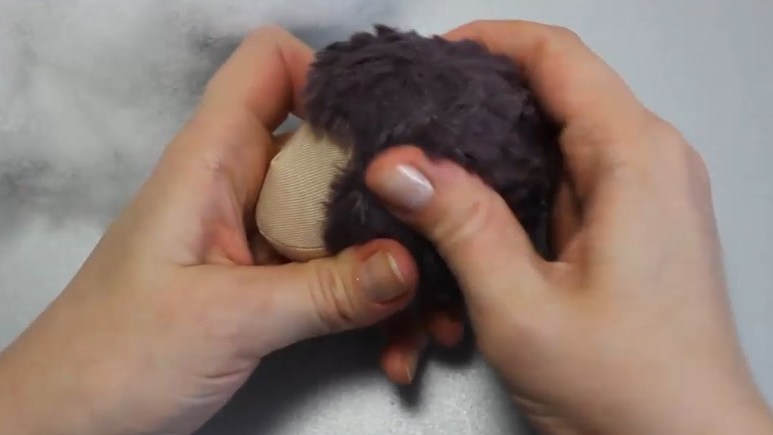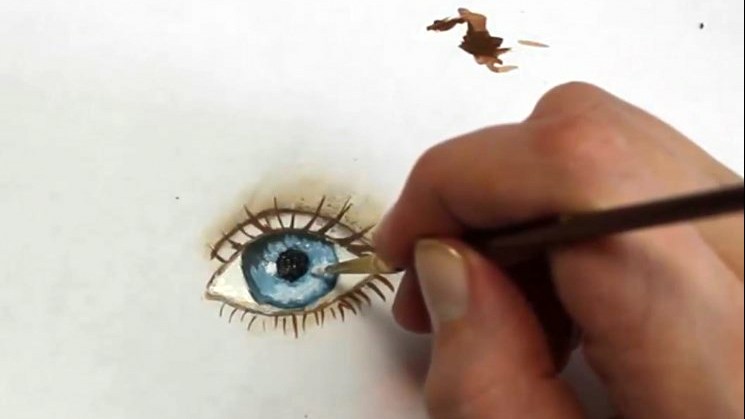 Let's talk about the face painting;

You will learn to draw eyes in the simplest way, even if you've never painted;

You will make a sketch on the face;
You seam the legs parts and fill them with stuffing;

You will make legs for the monkey to stand stable and wear shoes;

Learn how to set joint mechanism;
You will discover how to connect the parts so they do not shift during sewing;

You will sew all the details with the help of the sewing machine and prepare the body for filling;
Lesson #11. Gathering the parts

You will tint the face with pastel;

Animate the monkey with a brush and acrylic paints;

Make shure on your own experience that painting is easy!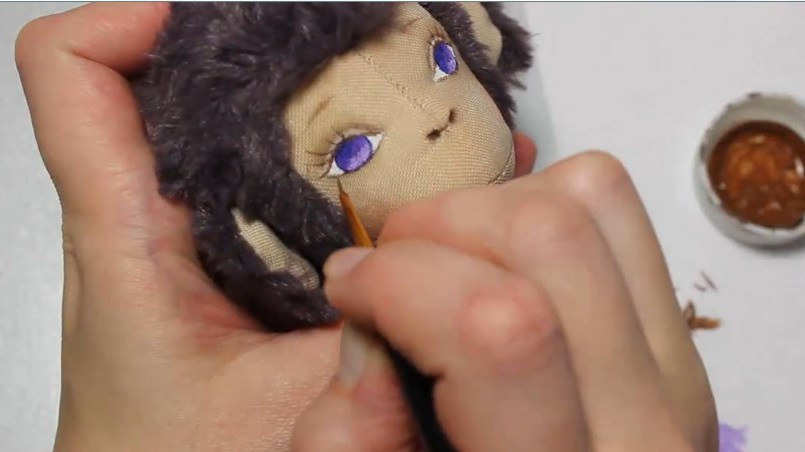 Lesson #10. Toning and painting

You will create a monkey face and make her smile with a simple trick;

Learn how to fasten the thread and hide all knots;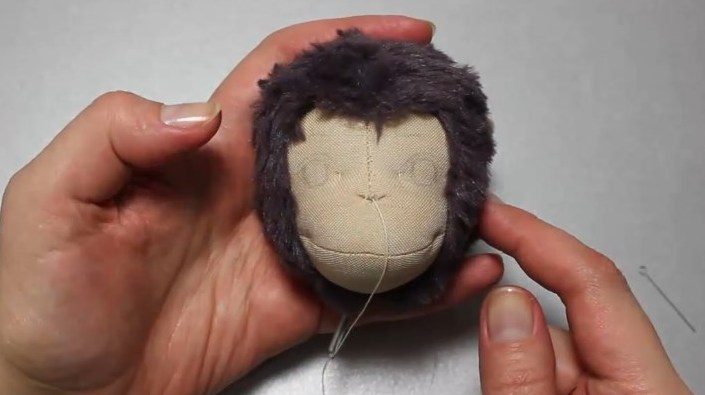 Lesson #9. Tightening the face

12 step by step video lessons:




Lesson #12. Button-fastening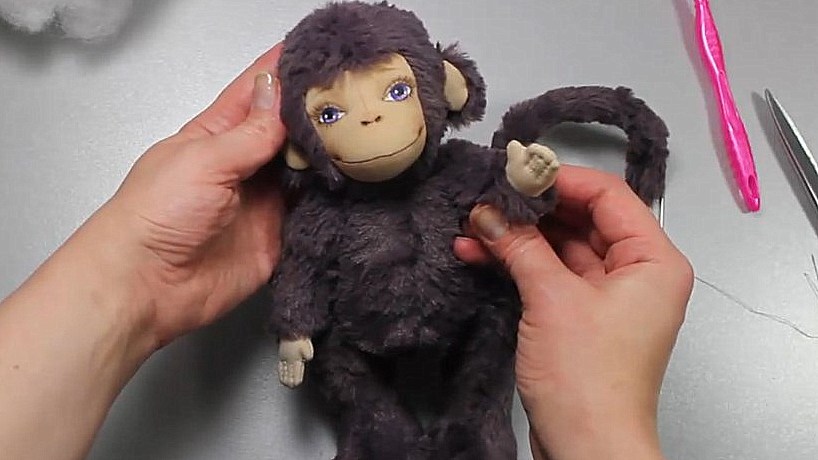 You will put all the pieces together and fix all the joint mechanisms;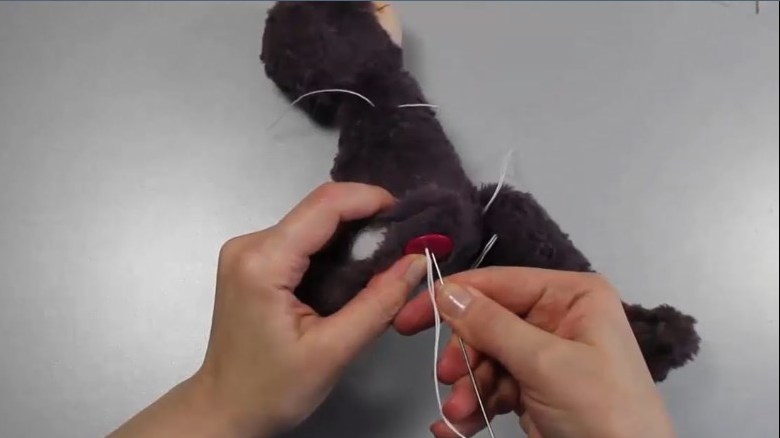 If you do not have pins you can attach the paws with buttons;

You will learn two different ways of button mounting;
Previous course students' feedback:
Lesson #3. Sewing details